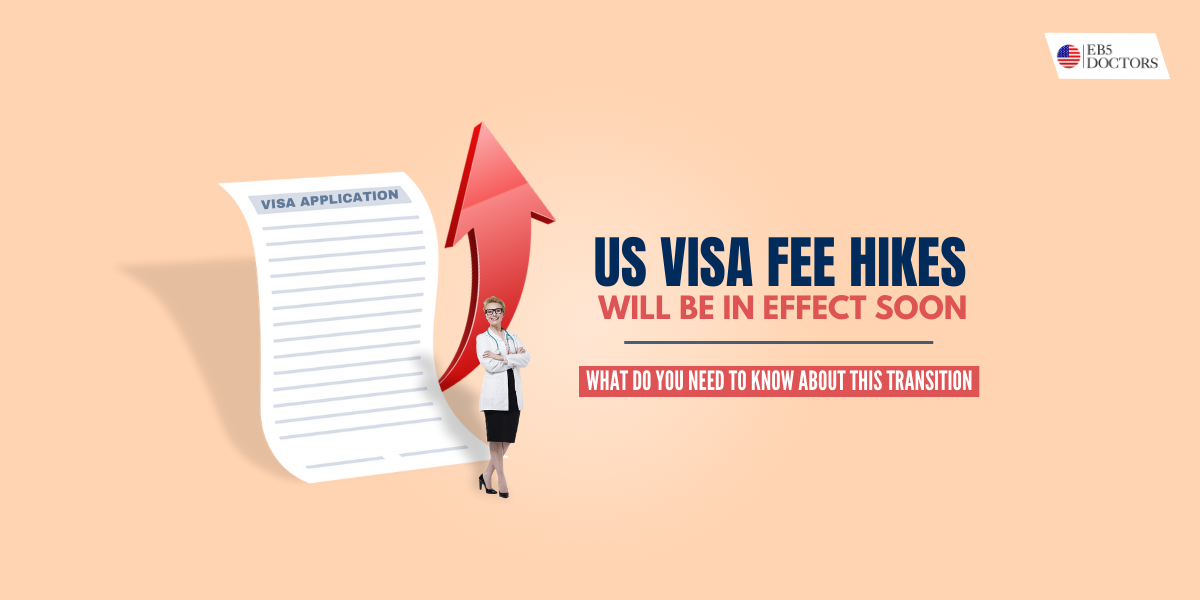 The US administration's proposition to increase the visa filing fees at the beginning of 2023 is part of its endeavor to rectify the budget deficit and sponsor various initiatives. The novel proposal is slated to engender a substantial hike in the fees for visa filings, which can potentially pose significant implications for foreign workers and students aspiring to enter the US.
This proposition has already stirred up a hornet's nest, with various groups, including immigration advocates and business organizations, lambasting the move. They assert that the escalation in fees may act as a deterrent for foreign workers and students to apply for visas, thereby resulting in adverse ramifications for the US economy.
In recent years, many businesses in the US have relied on foreign workers to plug skill shortages, and the proposed hike in visa filing fees may hinder their ability to attract top-notch talent.
Why this fee hike?
USCIS has been grappling with a significant budget shortfall due to insufficient funding from the federal government. The agency heavily relies on the filing fees collected from immigration applications to fund its operations, with around 97% of its budget coming from these fees. However, there have been no increases in these fees since 2016, and recent years have seen a decline in the number of applications due to anti-immigrant sentiment under the Trump administration and the COVID-19 pandemic.
As a result, the USCIS has proposed an increase in filing fees for immigration applications to make up for the budget shortfall. While this move may help the agency address its financial challenges, it has faced criticism from immigration advocates and business organizations. They argue that the proposed fee hike could discourage foreign workers and students from applying for visas and entering the United States, leading to negative consequences for the country's economy.
Moreover, the proposal to raise filing fees may exacerbate existing social and economic inequalities by making it more difficult for low-income immigrants to access legal immigration pathways. Those who are already struggling to make ends meet may be unable to afford the increased fees, which could ultimately prevent them from securing visas, green cards, or citizenship.
While the USCIS may need to find alternative sources of funding to ensure its sustainability, any proposed changes should take into account the diverse needs and challenges faced by the immigrant community.
What's going to change?
The USCIS has proposed a significant increase in application fees, particularly in the EB-5 sector. The I-536 application fee is set to increase from $3676 to $11160, a rise of $204 while registering a new regional center will cost an additional $30000.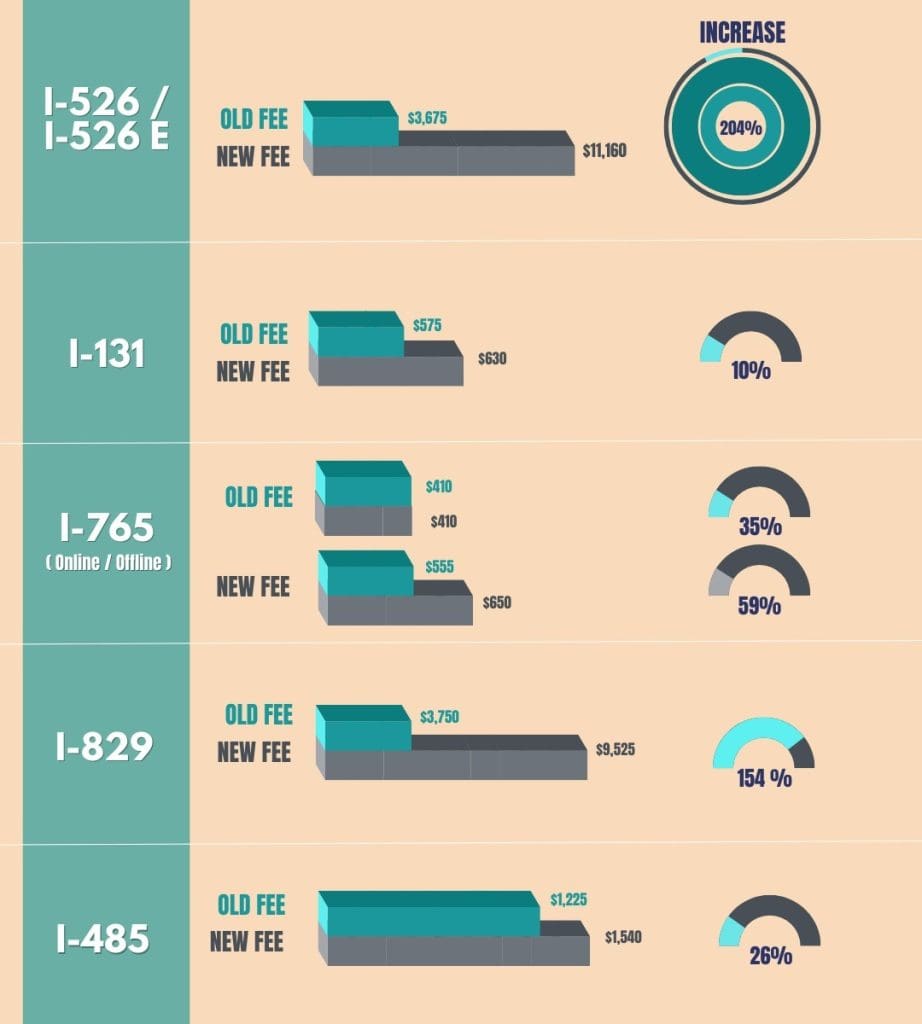 What does this mean for Doctors and Dentists?
If you are a medical professional considering the EB-5 option to obtain a green card for yourself and your family, now is an opportune time to act. The current fee structure for EB-5 will soon increase, making it more expensive to apply. Additionally, there are predictions of retrogression in the reserved pathways of EB-5, as all other channels have already experienced retrogression.
For those fully committed to pursuing EB-5 but facing funding and knowledge barriers, we offer assistance as a concierge service provider specializing in helping dentists and doctors. With us, a minimum investment of $200k is sufficient instead of the entire $800k. Our team of experts can guide you through the entire process with ease, ensuring that it is a hassle-free experience.
This article is for educational purposes. In case of questions please reach our team.
Know more about EB-5 Visa