"If you have a dream, we fastrack them."
Own a practice and get the green card in 2-3 years!
For a LIMITED time, USCIS has reduced the capital requirement for EB-5 Direct investment to $500K (earlier $900K)
With EB5 Doctors Group, Doctors & Dentists can start as low as $100K*
At EB5 Doctors Group, we are dedicated to supporting you end to end in accelerating your journey towards Green Card & a successful practice. We have extensive experience in consultation, investment evaluation, immigration laws, business planning, taxation and successfully setting up clinics in all 50 states. Get on board with a strong will and a small capital investment as low as $100K*, we will take care of the rest!
Currently, there are a plethora of foreign national Doctors, Dentists & Veterinarians on visas (H1B, H4, J1, E2, etc). For someone from a visa backlogged country i.e., India & China it can take over a decade to secure a Green Card from these Employment-Based visa categories. Due to these roadblocks, many aren't able to work independently and cannot start their own practice with ease. They don't have many options besides working as an employee.
Thankfully, we have the resources and experience on hand to connect you with verified investors and a full-proof EB5 investment project plan. We have access to practice developers who are available to turn your dream of getting US citizenship into a reality.
We have handpicked some MSOs & DSOs and structured a program where our vetted MSO or DSO will provide the capital funding to meet the $500K capital investment requirement. Our partner DSOs or MSOs will help them structure the office to create the required 10 full-time jobs in 2-3 years.
EB5 Visa can be applied in a lot of different ways, which complicates the process. It can either go through a Regional Center or Direct Investment. There are a lot of checkboxes that need to be met in order to satisfy the USCIS. This makes the process extremely intricate, and tough for any individual doctor or dentist to do it without a team of experts.
Since our inception, we have partnered with several doctors, dentists, and veterinarians, helping them establish their practice and acquiring their green cards with a 100% approval rate. If you'd like to learn more about EB5 programs, take a look here:
While following the USCIS guidelines and considering the EB-5 Investment needs to be "at-risk", we work diligently to avoid any potential pitfalls during the course of visa processing.
New practice is in compliance with USCIS guidelines
EB5 Doctors have a high success rate in Green Card approvals and with the experience gained over the last few years, we will be your guide throughout the visa application process, including collaboration with the DSO or MSO, Immigration Attorneys, Business Plan Writers, Economists, etc.
Up to 50% Equity in your practice.
There are hundreds of DSOs and MSOs in the US who may only care about profit margins and have convoluted and lengthy contracts - which means you'll have to play by their rules. At EB5 Doctors Group, we've partnered up with DSOs and MSOs based on their track record, work ethics, and values with an idea to give you more control and complete autonomy in your practice. 
 Assistance through the filling process.
The EB5 visa process is extremely intricate and tough to be done without a team of experts. Our main goal is to give you back your time so that you can focus on patient care or spend some family time while we do the major uplifting for your application.
Broad Flexibility in funds allocation with our partner DSOs
EB5 Doctors Group provides an exclusive benefit of flexibility in capital investment. Our partner DSOs & MSOs are ready to fund your practice to make it workable for you even if you are short of funds.

Initial EB-5 Consulting
We will take a look at your case and share strategies to help plan your budgeting and finances.
This is part of our preliminary consulting procedure, and we'll inform you of the requirements and qualifications necessary. We will take a look at your case and share strategies to help plan your budgeting and finances. We'll also review your case and suggest the best available options that will help you mane smart financial decisions.

Due Diligence
We have made sure our partner DSOs/MSOs have strong financial background and funds provided by them adhere to USCIS guidelines requirements.
Our team will make sure the New Commercial Entity (NCE) in this case the new practice is created as per the EB-5 Visa requirements. Our team of experts encompasses the industry's expert EB-5 Visa Immigration Attorneys, Business Plan Writers, Economists who will make sure your Visa Application is in compliance with USCIS guidelines. We stand behind your dreams - that's why every EB-5 case we've taken on has succeeded.

Filling EB-5 Application
Dedicated Account Manager to assist you through the entire EB5 Visa process.
An account manager will help you identify things like Targeted Employment Areas (TEA zone) and will work with you, State, or an Economist to obtain the TEA letters and other necessary permits. If you have any trouble filling out forms, preparing legal documents, addressing legal requirements, or anything else - we're here to help.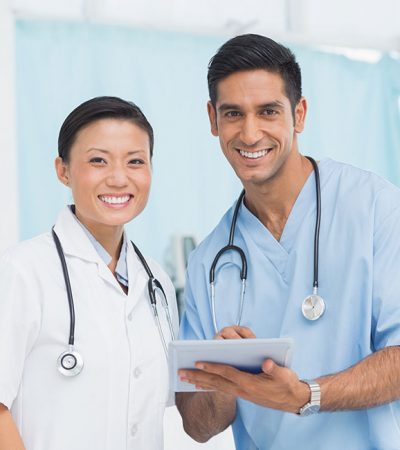 Own your clinic and get the Green Card. No need to wait for years!
Take one step at a time, book a discovery call now!