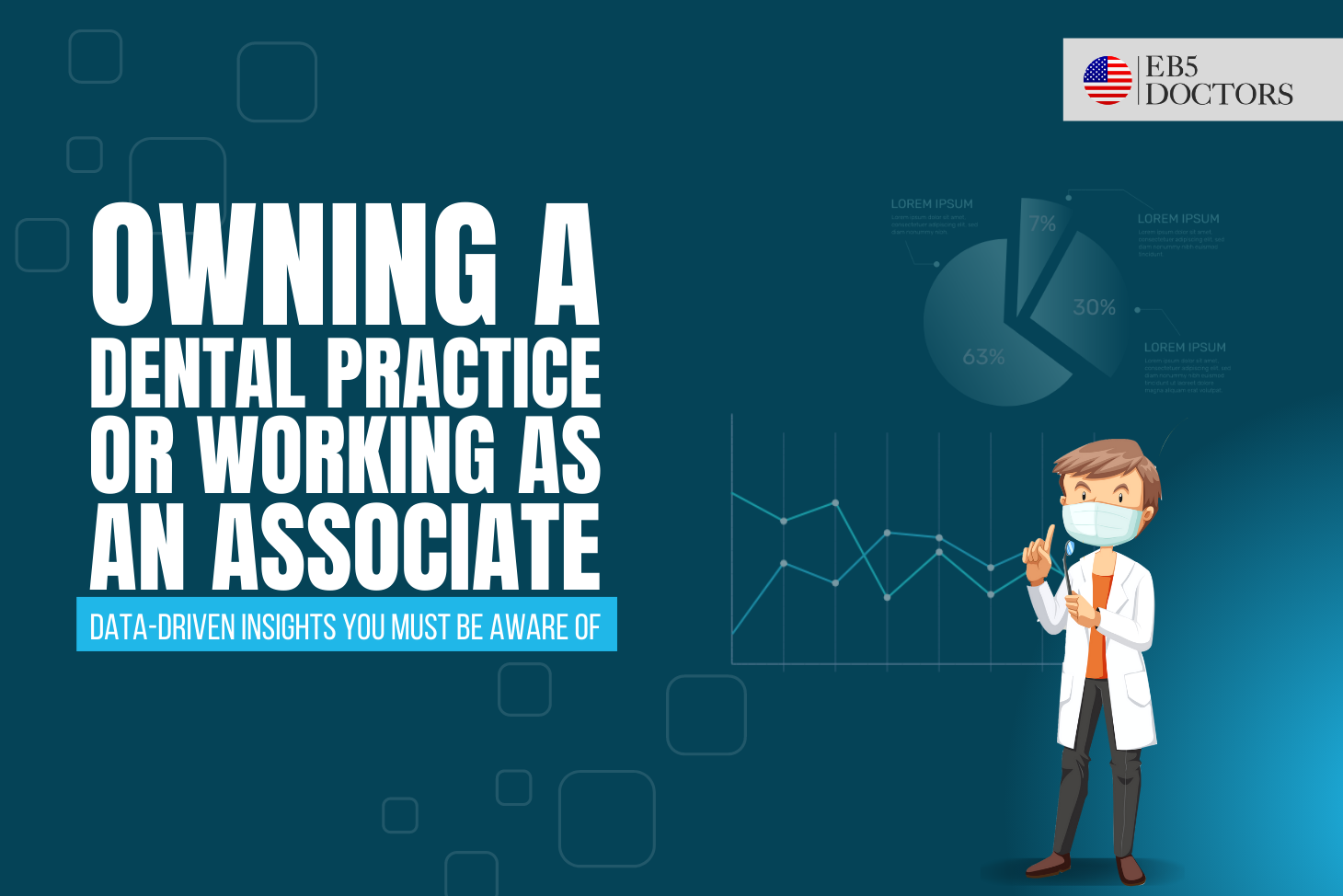 Owning a Dental Practice or Working as an Associate: Data-Driven Insights you must be aware of.

In our last blog article, we covered the perk of building your own dental practice and the downside of working as a dental associate in the US.
If you haven't read it yet, click the link below
https://eb5doctors.com/owning-a-dental-practice-or-working-as-an-associate-what-suits-you/
Data-Driven insights can help one to make an informed decision. We have analyzed the data to help you to make strategic decisions in this follow-up article.
Salary, Profit, Equity, and tax advantages are the prime benefits compared.
Key Observations
While an EB5 investor obtains compensation combined with profit, tax benefits, and equity, an associate dentist merely receives a salary.

The investor can start receiving profits from the second year onwards, and they grow yearly.

EB-5 investors are eligible for a tax advantage of up to $10k with an annual increase of $5k.

At the end of the fifth year, an associate will be eligible for no equity and no tax benefits, but an individual with an EB-5 visa may receive up to $700,000 in equity and a total of $100,00 in tax benefits.

The Eb-5 investor earns more than twice as much as than an associate dentist does over the course of 5 years. The Eb-5 investor also receives their green card more quickly.
Most importantly, With an EB-5 visa, the investor and members of his or her immediate family are free to live, travel, work, and retire anywhere in the country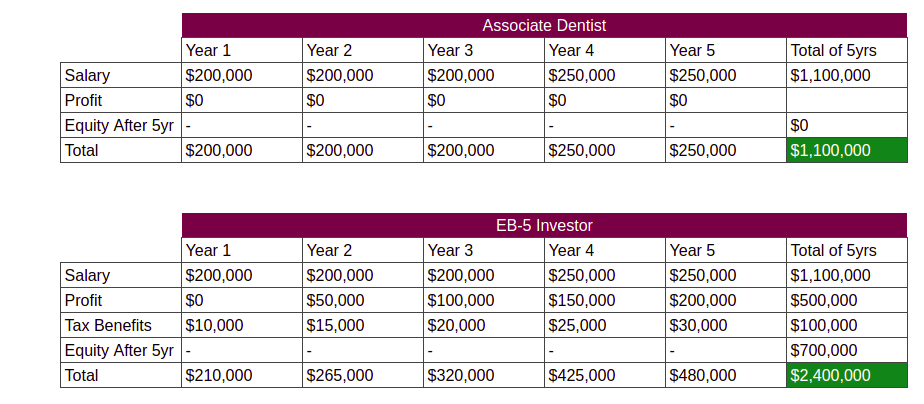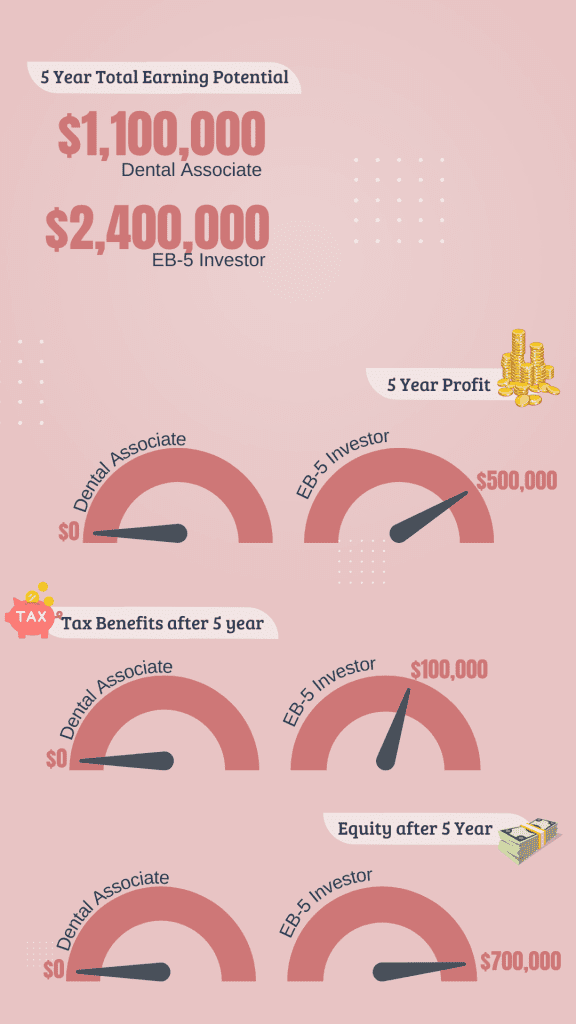 This article is for educational purposes. In case of questions please reach our team.
Know more about EB-5 Visa