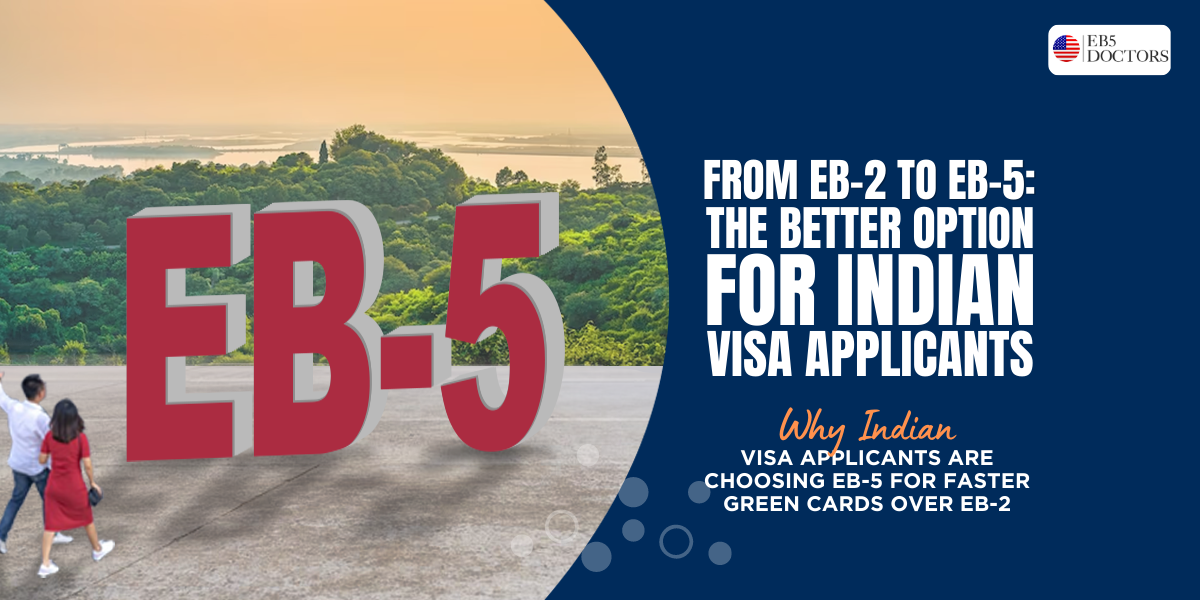 EB-2 vs EB-5 Visas: A Comprehensive Comparison
When it comes to pathways to a green card, the EB-2 and EB-5 categories are among the most popular options. The EB-2 visa is designed for individuals with advanced degrees or exceptional abilities in the arts, sciences, or business. On the other hand, the EB-5 visa is an investment-based option that allows foreign nationals to obtain permanent residency by investing in a new commercial enterprise in the United States.
While both visas offer a pathway to permanent residency, they differ significantly in terms of eligibility criteria, investment requirements, and application processes. For instance, the EB-2 visa requires applicants to have a job offer from a US employer and a labor certification, whereas the EB-5 visa requires applicants to invest at least $1.05 Million or $800,000 in a TEA that will create jobs for US workers.
The processing timeframe for EB-2 visas administered by the USCIS can vary from 10 months to over 15-20 years. Nevertheless, the EB-2 visa is currently experiencing substantial retrogression, which can stretch the waiting period for decades. The May 2023 visa bulletin reveals that Indian applicants are facing a final action cut-off date of January 1, 2011. Consequently, in order to be eligible to file an EB adjustment application in May 2023, Indian nationals must possess a priority date that precedes January 1, 2011. In simpler terms, due to the retrogression, Indian applicants who applied after January 1, 2011, may have to wait much longer for their EB-2 visa to be processed. 
On the other hand, EB-5 visas, in the Reserved categories, currently have current final action dates. Although the natural processing timeframe for EB-5 visas may be longer than that of EB-2 visas, EB-5 investors who file concurrently can still avail themselves of the advantages of lawful permanent resident status while awaiting adjudication of their I-526 petitions. This includes the ability to work and travel freely within the United States.
The Advantages of EB-5 Visas for Indian Applicants:
The EB-5 visa program offers several advantages to Indians looking to immigrate or settle down in the United States. One of the main benefits is that the program provides open work and travel rights to the applicants and their family members within months of the application, which is much quicker than other visa types. This allows them to start working and exploring the opportunities right away, without having to wait for months or even years for their visa application to be processed.
Another significant advantage of the EB-5 visa program is that it provides quick access to a green card. Compared to other visa types, such as H-1B or L-1 visas, which are temporary, and the other employment-based visas the EB-5 visa offers a direct path to a green card. This means that EB-5 visa holders can live and work in the US indefinitely and enjoy the benefits of being a permanent resident, such as access to public education and social security benefits.
Moreover, the EB-5 visa program offers the opportunity to build a profitable business in the US. The program requires applicants to invest a minimum of $800,000 in a new commercial enterprise in the US, which can create 10 Full Time jobs and contribute to the local economy. This allows investors to pursue their entrepreneurial dreams and potentially earn significant revenue and profits along the way.
Additionally, there is a reserved quota of visas for individual countries, which gives Indians a relatively faster pathway to permanent residency in the US. As a result, Indian nationals who apply for the EB-5 visa program have a higher chance of being accepted and receiving their green card compared to other visa types.
Exploring the EB-5 Investment Option in Detail:
The EB-5 visa program offers 2 investment options for applicants looking to invest in a new commercial enterprise in the United States. These investment options allow applicants to choose the most suitable project according to their investment preferences and goals. Here are  the investment options under the EB-5 visa program.
Direct Investment: Under this option, an applicant can directly invest in a new commercial enterprise (NCE) in the US. This can be a new start-up, a franchise, or any other business venture that meets the eligibility criteria. The applicant is required to invest a minimum of $800,000 and create at least ten full-time jobs for US workers within two years.
Under the EB-5 visa program, reserved quotas are allocated to certain categories of investments. For instance, 20% of the visas are reserved for investments made in businesses located in rural areas, while 10% are reserved for investments in high-unemployment areas. Additionally, 2% of the visas are reserved for investments in infrastructure projects. These reserved quotas are designed to encourage investment in areas that are in need of economic development and job creation. By incentivizing investment in rural and high-unemployment areas, the program aims to stimulate economic growth in these regions and promote balanced regional development. Similarly, by allocating visas for infrastructure projects, the program encourages investment in critical infrastructure such as airports, highways, and seaports, which can contribute to the long-term economic growth of the country. These reserved quotas make the EB-5 visa program a unique opportunity for investors looking to obtain permanent residency in the US while also making a positive impact on local communities
Do you know that with EB5 Doctors you an get green card with $200K investment?Talk to an EB-5 Visa expert to know more. 
Regional Center Investment: A regional center is a designated entity that facilitates the EB-5 visa program by pooling together multiple investors' funds to invest in a larger project. This option is suitable for applicants who want to invest in a larger project but do not have the expertise or resources to manage it themselves. The applicant can invest a minimum of $800,000 in a regional center and is not required to manage the project or create jobs directly.
Why EB-5 Visa is a Real Solution for Indian Nationals?
If your priority date is significantly behind the current date, spanning a period of 5-6 years, the waiting time to obtain a green card can be daunting, stretching to a minimum of a decade and an average of 2-3 decades. This extended timeline can pose considerable challenges, particularly for individuals with pressing family or professional obligations that require prompt access to permanent residency.
Fortunately, the EB-5 visa program presents a compelling alternative, offering a remarkably expedited path to securing a green card.
With its expeditious processing times and potential for permanent residency, the EB-5 visa program has emerged as a viable option for discerning investors seeking a faster, more efficient route to obtaining a green card. By carefully considering the advantages and requirements of the EB-5 program, individuals can strategically navigate the complexities of U.S. immigration and achieve their aspirations of attaining permanent residency in a more timely manner.