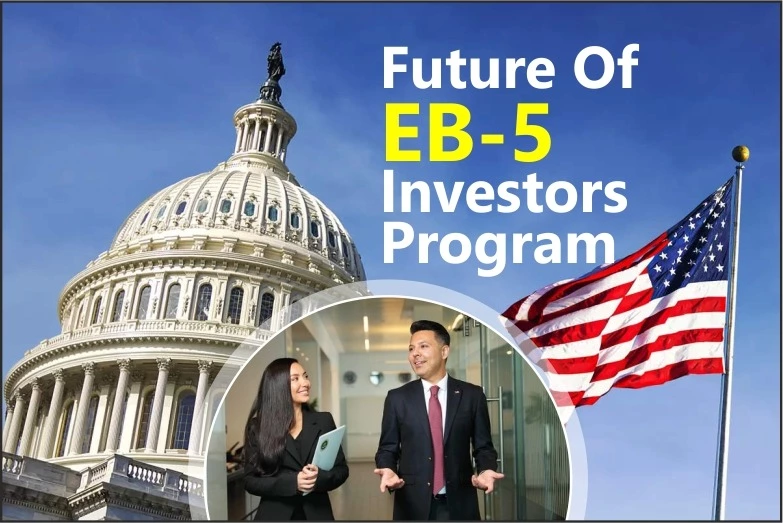 The EB-5 visa investment program is one of the most well-known options for foreign nationals seeking to get a U.S. EB-5 green card. Since the government announced the temporary suspension of regional center investment in June 2021, many prospective investors are searching for EB-5 Immigrant Direct Investor Program opportunities.
On June 22, 2021, the minimum EB-5 investment for the targeted employment zone (TEA) project was brought down to $500K from $900K, which makes it accessible to a lot of foreign citizens. This was cut down due to the controversy surrounding the EB-5 Modernization Rule was deemed ineffective as a result of the U.S. District Court for the Northern District of California. In the end, the regulations for EB-5 investments were reverted to their prior status before the Modernization Rule.
The visa by investment in the USA has always been a source of discussion and debate in the world of extremely influential investors. Although the EB-5 program indeed had an excellent history, it also came with plenty of controversies and debates that many investors are unable to comprehend.
[Recommended: EB-5 Visa by Investment Trends and What that means for an EB-5 Investor?]
Let's see what 2022 holds for the EB-5 Program.
EB-5 Program Expired or Not?
No, it's not. Investors who are interested in EB-5 Direct Investment can continue submitting I-526 requests to get approval for conditional or unconditional green cards. Be aware this is only for this EB-5 Regional Center program that is no longer in operation. It's also the case that the majority of applications over the past decade were made through regional centers alone. The gap does impact these applicants.
The situation is not favorable for the reauthorization of the regional center's EB-5 program anytime very soon. By way of background, the Immigrant Investor Regional Center Pilot was established by Congress in 1993. The pilot program created regional centers that were designated EB-5 to be operated by the United States Citizenship and Immigration Services or USCIS to encourage foreign investment in the United States and create jobs.
The main benefit of the designation of a regional center was the possibility of taking advantage of job-creation indirect methods (such as counting offsite work related to construction) and thus reducing the load of job creation rules under the rules of the EB-5 program.
100,000 Foreign Investors In Limbo
The EB-5 Regional Centre Program, which lapsed nearly 100,000 investor immigrants in uncertainty and will be closed most likely till February 18th in 2022 at most. At that time, Congress will face another financial deadline that requires the passing of the new Continuing Resolution to ensure that the federal government is operating.
The supporters of EB-5 regional center investor program can only hope to convince Congress to reinstate the program, either with or without slight modifications in the Congressional automatic budget renewal process. It's not an easy feat. Alternatives to a separate bill for EB-5, or perhaps breakthrough involving EB-5 programs which are being integrated into Build Back Better bill, are all but gone because Democrats within the Senate have had to contend with setbacks in the Senate, and Congressional schedule is becoming increasingly jammed with other legislative priority issues.
Direct Investment Will Likely Remain Popular
In the past decade, the majority of EB-5 investors were sponsored by regional centers as it has flexible criteria for job creation. Now direct investment in EB-5 projects is the only viable option for investors now. EB-5 Direct investment has many advantages, typically granting investors more managerial responsibilities, freedom, as well as greater returns. One of the biggest advantages of investing directly in an EB-5 project is that they are an integral element in the EB-5 program. Therefore, it doesn't require regular renewal.
[Also Read: How EB-5 Direct Investment Is Different From Other Visa Options?]
What Future Holds For Regional Centre Investors?
As discussed above, the regional centre was suspended in June 2021, leaving hundreds and thousands of immigrants that had submitted their I-526 applications with no choice but to stop in their EB-5 process. After the suspension, the USCIS has temporarily stopped processing any I-526 petitions submitted by regional center investors. It will remain suspended until and unless Congress revokes the law.
The new bill for the appropriation is due on February 18, 2022, and regional center investors are hoping for abatement of regional center law will be included in this bill. Keep an eye on the February 2022 Visa Bulletin for more updates.
Conclusion
The best time to make an EB-5 investment to obtain a green card was yesterday. The minimum investment amount is anticipated to increase within the next few months. Direct investors will enjoy being actively involved in the management of their company and will appreciate the security and stability that comes directly from EB-5 visa investment.
EB5 Doctors Group is here to assist interested Doctors & Dentists in the development of their EB-5 projects/clinics. Our experts can connect you to potential investors, MSOs & DSOs that will best meet your business needs.
[Recommended: Indian Doctors Path To Green Card And Permanent Residency In The US]