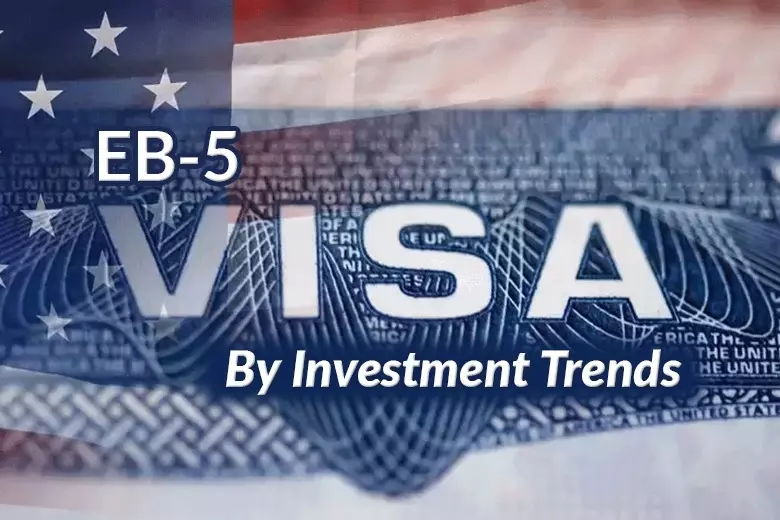 EB-5 Visa Program Trends:
With increasing numbers of applicants under the EB-5 Immigration Investor Visa Program, it's fair to say that the EB-5 Visa by Investment is trending and popular among Foreign investors now.
We also like to bring your attention to these stats below how EB-5 Investors have leveraged the opportunity to obtain EB-5 Green Card. The report here (official USCIS stats) tracks the Form I-526 monthly Immigration Petitions receipts for Investors under the EB-5 Investor visa program from the fiscal year 2017 to June 2021 with a special emphasis on the effective date of the 2019 EB-5 Immigrant Investor Program Modernization Regulation1 (2019 EB-5 Rule) publication and its vacatur.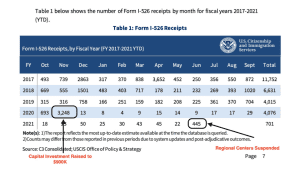 Here you can see the graphical representation of the spikes and the drop from FY 2018-2021: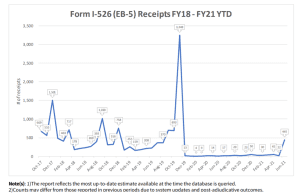 EB-5 Visa by Investment – Key Findings:
Notice the spike in numbers of EB-5 Visa filed during Nov 2019 when the capital investment amount was raised to $900K from $500K followed by the notable drop in applications after the new rule came into effect. We are seeing similar trends after the amount got reduced to $500K earlier this year. 
There is no clarity on how long the regional centers will remain suspended but anticipations are capital investment amount will be raised to $700K if not $900K in February 2022. 
EB5 Doctors Group is encouraging the investors to get their EB-5 Visa by investment Application (Form I-526) filed during this small window before the investment amount is increased. 
Considering this is the best time and chance to start an EB-5 Project especially for Indians as the Green Card priority date for India is current and the investment amount is low.