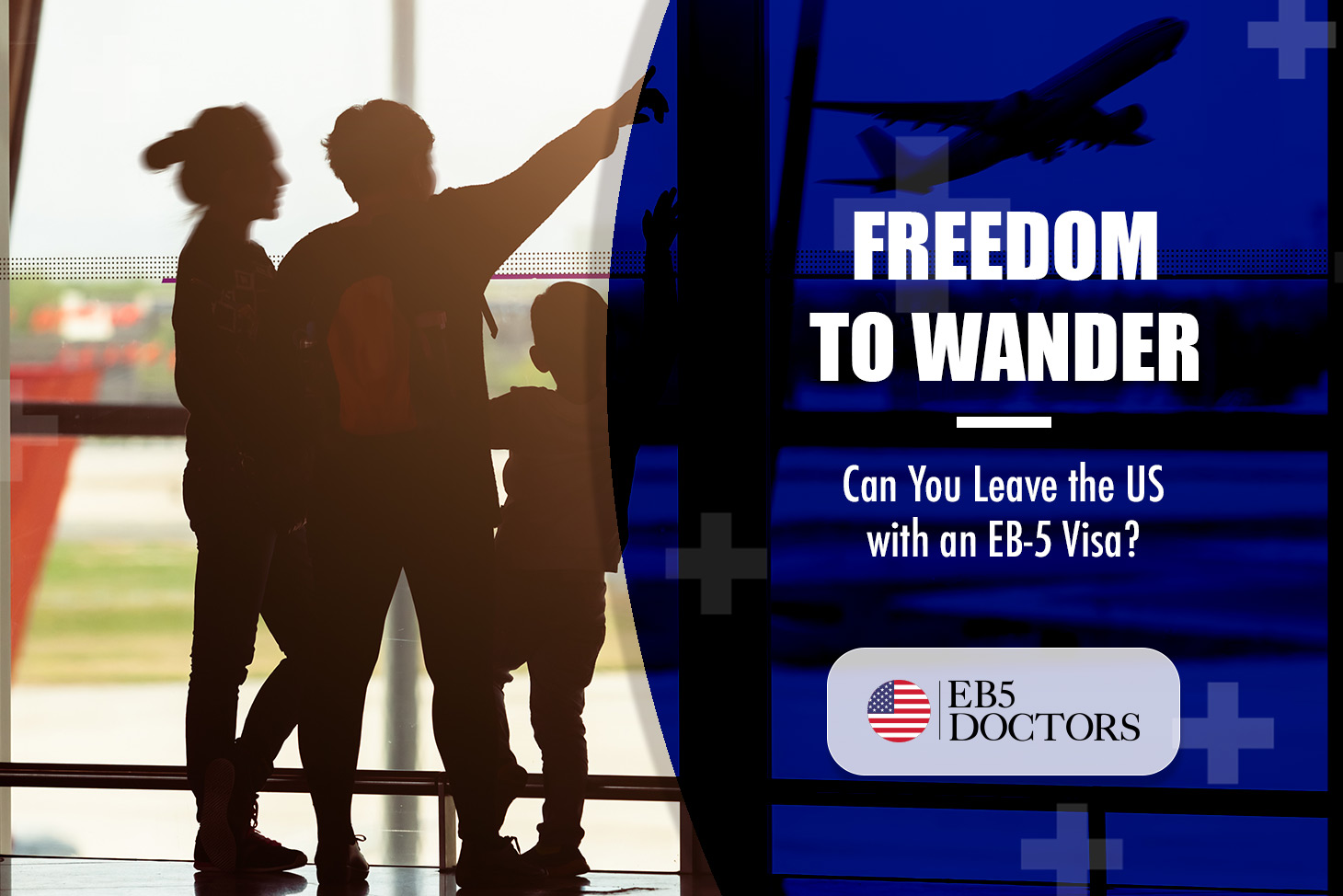 For doctors and dentists who come from other countries, acquiring an EB-5 Visa gives you the freedom to pursue your career in the United States. But what if you also enjoy traveling and wandering beyond American shores? In this article, we will delve deep into what an EB-5 Visa is, its benefits, and most importantly, whether you can leave the US with one.
---
 The EB-5 visa program is a popular way for foreign investors to obtain permanent residence in the United States. By investing at least $800,000 in a new commercial enterprise that creates jobs for American workers, investors can be eligible for a green card. However, many investors wonder if this visa allows them to leave the United States and travel freely without jeopardizing their status. In this blog post, we will explore whether the EB-5 visa grants the freedom to travel outside the US.
The benefits of an EB-5 Visa include the opportunity to live in the US indefinitely and work there, without a separate work visa. It also provides access to the American healthcare system, higher education, and other privileges such as the ability to buy property and invest in the US economy. The applicant/investor is permitted to leave the United States for travel, however, there is one important caveat for EB-5 visa holders who wish to travel for an extended period of time.
If an investor stays outside the US for more than six months, they risk violating visa regulations. The visa guidelines require the investor to maintain a physical presence in the US for at least six months out of the year to retain their visa status. So, while the EB-5 visa does allow for travel outside the US, it is important to plan accordingly to avoid violating the visa requirements.
If an investor needs to travel outside the US for a longer period than six months, they may need to apply for a reentry permit. A reentry permit is a travel document that allows a permanent resident to re-enter the US after an absence of up to two years. By obtaining a reentry permit before leaving the US, an EB-5 visa holder can avoid jeopardizing their visa status and maintain their permanent residency.
Additionally, if an EB-5 investor wants to become a US citizen, they will need to meet certain residency requirements. Specifically, they must have been physically present in the US for at least half the five-year period preceding their citizenship application. Maintaining a physical presence in the US will also allow them to become more integrated into American society and culture.
---
In summary, with an EB-5 Visa, you can enjoy the freedom to travel beyond US borders. However, it is vital to take note of the six-month residency rule and ensure you take your green card with you when you leave the US. If you plan to be out of the country for more than six months, ensure you get the necessary permission from USCIS. Regardless of where you venture outside the US, you can come back with your green card without worry. The EB-5 Visa allows you to combine the joys of global travel and fulfill your professional goals in the US.
EB5 Doctors is your trusted partner in navigating the complex EB-5 Visa process. We understand that pursuing an EB-5 Visa can be overwhelming, but with our expertise and comprehensive services, we can simplify the journey for you.
Take our qualification questionnaire to find out if you qualify for EB-5 and jumpstart your journey to citizenship.
This article is for educational purposes. In case of questions or doubts, please reach out to our team.

Top Differences Between EB-5 Direct vs Using a Regional Center For Dentists Read here
Discover the Value: Is an EB-5 Visa Worth Your Investment? Read here
Oct 2023 Bulletin is Out… And What it Means for Indian Nationals! Read here