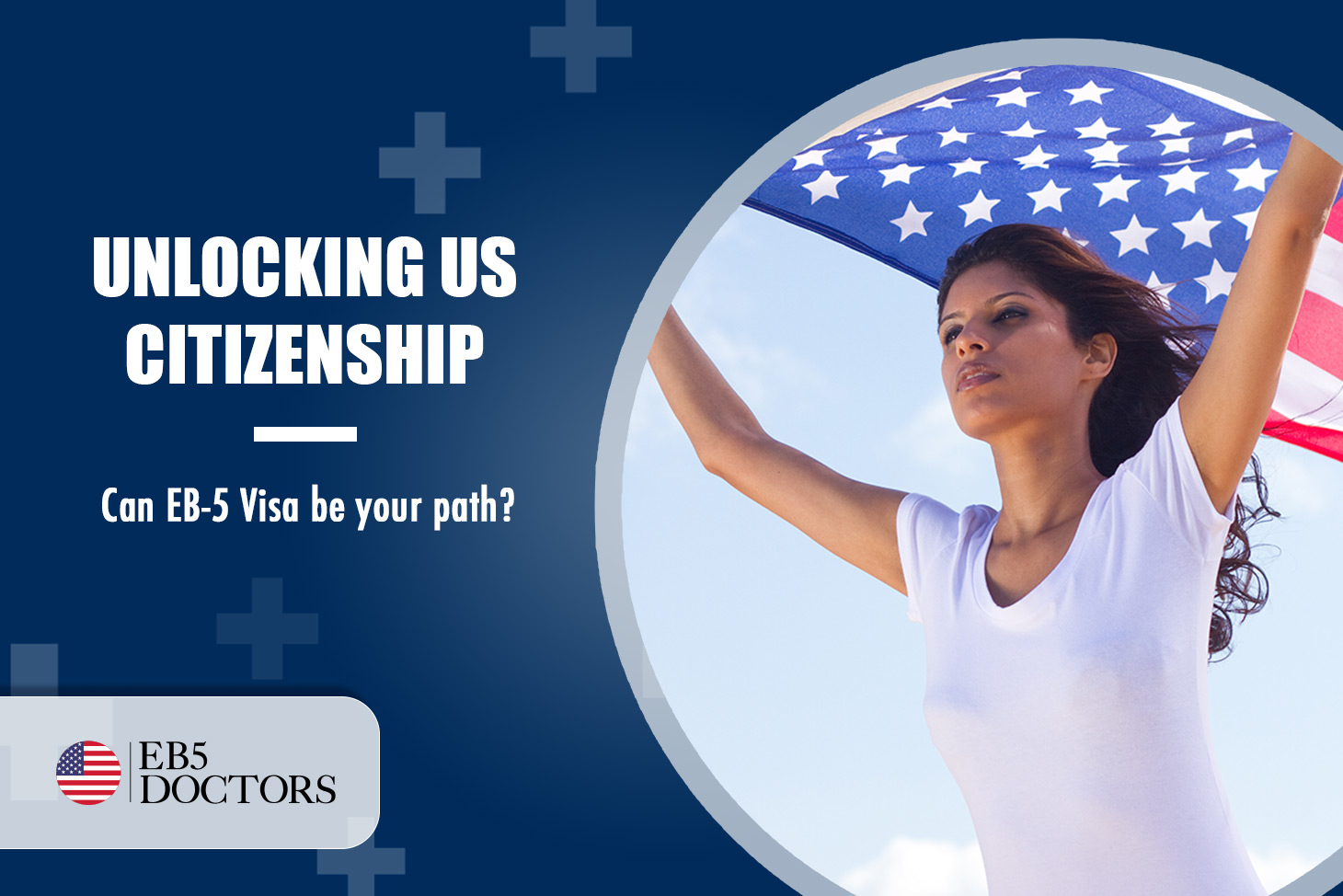 The United States is a dream destination for many people from around the world. Whether it is to build a career or to provide a better future for your family, the US offers endless opportunities. However, getting a US visa can be challenging. The good news is that there are several visa options available, including the EB-5 visa. In this blog post, we will take a closer look at the EB-5 visa and how it can unlock a path to US citizenship.
---
The United States has always been a land of opportunities that has attracted millions of people from across the globe. People from different countries come to the US in search of better opportunities, higher quality of life, superior education, and a more prosperous lifestyle. The EB-5 visa has provided a gateway for many to reach their goals.
If you are a medical professional interested in living in the US and want to become a permanent resident, then you may have heard about the EB-5 Visa Program. This program offers a path to citizenship through investment, which can be obtained through a singular investment or through a partnership.
The EB-5 Visa Program
The EB-5 visa is a program designed to encourage foreign capital investment in the US economy as a means of creating new jobs and stimulating economic growth. As such, it offers permanent residency to foreign investors who meet certain requirements. The EB-5 Visa Program was established by Congress in 1990 to facilitate the issuance of immigrant visas to foreign entrepreneurs who invest in new commercial enterprises that create employment in the US.
Eligibility for the EB-5 Visa Program
To qualify for the EB-5 visa, you must meet certain investment and job creation requirements. You must invest in a new commercial enterprise that is engaged in lawful business, and invest a minimum of $800,000 if the business is located in a targeted employment area (TEA), or $1,050,000 elsewhere. Your investment must create or preserve at least ten full-time jobs for US workers within two years of the enterprise becoming operational.
Visa Conditional Residence
Once approval of the visa has been granted, the applicant receives conditional residency status for two years. During this period, the investor and their dependents can live, study, or work anywhere within the US. However, the visa holder has an obligation to demonstrate that the investment was made and that the required number of jobs has been created or preserved. If they meet these requirements, the investor can apply for unconditional permanent residence.
Advantages of the EB-5 Visa
The EB-5 visa program offers several advantages compared to other methods of immigrating to the US. Firstly, it gives investors and their families the right to live, work, and study anywhere in the US and enjoy all the benefits of permanent resident status. Secondly, unlike other visa categories, investors are not required to have a job offer or sponsor to apply. Instead, they can create their own business and invest in their own success. Additionally, investors can obtain green cards for their entire family simultaneously, instead of having to wait for each family member to qualify independently.
Risks and Considerations
As with any investment, there are risks to the EB-5 program. If the investment does not create the required number of jobs or if the investment fails, the investor may not obtain permanent residency and may lose their investment. As such, it is important to seek professional advice before investing.
---

If you are looking for the best path to US citizenship, the EB-5 visa is an excellent option. It offers significant advantages, including permanent residency for you and your family. While the investment and job creation requirements may seem daunting, the benefits far outweigh the costs especially when working with a partner such as eb5doctors.com. Additionally, there is a wealth of information and support available to guide you through the process of obtaining an EB-5 visa. With careful planning and the right guidance, an EB-5 visa could be your path to unlocking US citizenship. Trust EB5 Doctors to be your dedicated ally, helping you navigate the complexities of the EB-5 visa program with confidence and success!

This article is for educational purposes. In case of questions please reach out to our team.


How to benefit from Concurrent Filing for EB-5 Visa? Read here
Do you know why It's The Best Time To Choose EB-5 Direct Investment Over EB-2 Visa? Read here
What Is The Future Of The EB-5 Investors Program Looks Like In 2022? Read here